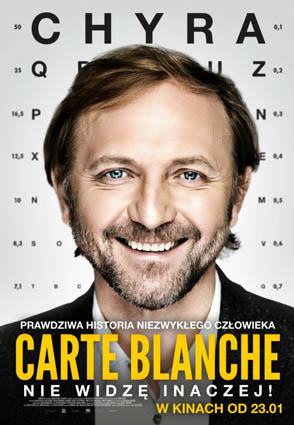 Director
& Screenwriter:
Jacek Lusiński

Production:
Aurum Film

Producer:
Leszek Bodzak
Cinematography:
Witold Płuciennik
Cast:
Andrzej Chyra, Urszula Grabowska, Arkadiusz Jakubik, Eliza Rycembel, Tomasz Zietek, Dorota Kolak, Andrzej Blumenfeld, Maria Chwalibog, Wojciech Pszoniak,
Jerzy Rogalski

Genre:
Drama

Poland 2015
Duration: 101 minutes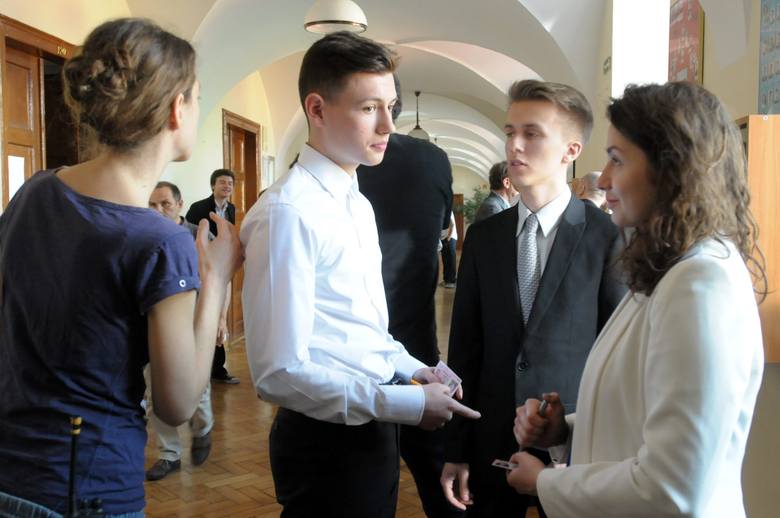 Inspired by an incredible true story "Carte Blanche" is a ilmeel-good movie about a high school history teacher who – fearing he might lose his job and dignity - decides to hide the fact that he's losing his sight. Kacper, a beloved history teacher, begins to lose his sight. The medical diagnosis leaves little hope; due to a genetic disorder, chances are high that he's facing permanent blindness. Initially heartbroken, he attempts to hide his health problems from his bosses. His only desire is to keep his dream job and to help his students prepare to the final exams. The only person knowing about Kacper's problem is his best friend Wiktor. Fighting his dreary fate, Kacper becomes very close with his co-worker Ewa, and at the same time he tries to help a rebel student Klara, who hides a secret of her own. What makes this story so universal and appealing is that it's not merely about this particular's man struggle with
a disease. It's about every man whose world begins to fall apart and who is faced with a choice to make: to fight or to give in and remain defeated. How much strength does one need to come from their knees and keep on going? Are we capable of writing our life over again, from scratch?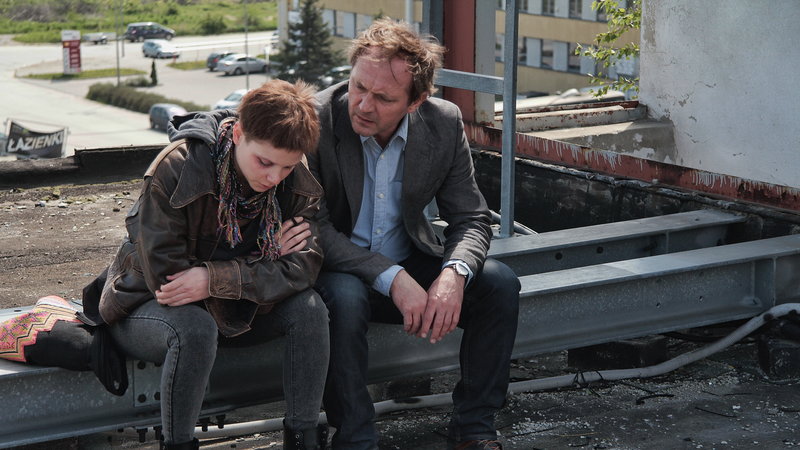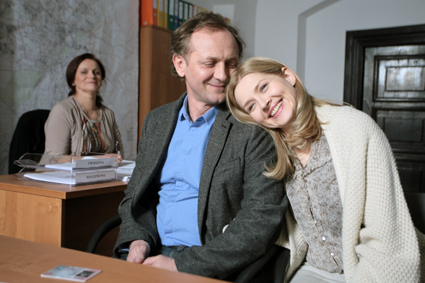 Scenariusz "Carte Blanche", uniwersalna i inspirująca opowieść o sile ludzkiego ducha i determinacji w walce z przeciwnościami losu, to finalista prestiżowego konkursu Script Pro 2012. W doborowej obsadzie - obok Andrzeja Chyry, Arkadiusza Jakubika i Urszuli Grabowskiej – Dorota Kolak, Wojciech Pszoniak, zdolni aktorzy młodego pokolenia (Eliza Rycembel, Tomasz Ziętek) oraz uczniowie lubelskich liceów.
Kacper (Andrzej Chyra), uwielbiany przez uczniów nauczyciel historii
z lubelskiego liceum, zaczyna stopniowo tracić wzrok. Diagnoza lekarska nie pozostawia złudzeń. Mężczyźnie, z powodu wady genetycznej, grozi trwała ślepota. Początkowo załamany, ostatecznie postanawia ukryć przed przełożonymi problemy zdrowotne, aby zachować pracę i doprowadzić do matury swoich uczniów. Jedynym powiernikiem tajemnicy nauczyciela zostaje jego najlepszy przyjaciel Wiktor. Kacper, zmagając się z nową sytuacją i nowymi wyzwaniami, nawiązuje bliską przyjaźń z koleżanką z pracy i próbuje pomóc zbuntowanej uczennicy, Klarze, która ukrywa swój własny sekret.