Director:
Jerzy Domaradzki

Language:
Polish with English subtitles

Runtime:
96 minutes

Producer:
Wlodzimierz Niderhaus

Principal Cast:
Marian Dziędziel, Andrzej
Grabowski, Ewa Wiśniewska

Screenplay:
Natalia Pryzowicz

Cinematographer:
Zbigniew Wichłacz

Music:
Jerzy Satanowski
On the surface, they have nothing in common. Witek is a widowed driver, who has driven thousands of kilometers in his life, but never really seen anything outside his homeland of Silesia.
Barbara is retired music teacher who cannot get over the death of a loved one - a painter with whom she spent the most beautiful years of her life. Wanting to fulfil his dying wish and bury his ashes at sea, she turns to Witek for help. As they travel north to the Polish shore, they become friends; this friendship will allo them to overcome even the largest differences.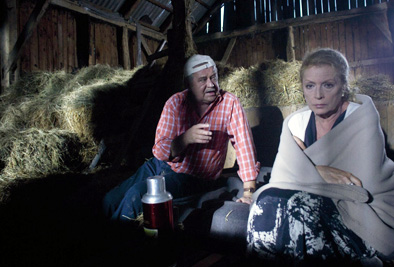 MELBOURNE - online booking
Classic Cinema Elsternwick BOOKING

SYDNEY - online booking
Ritz Cinema Randwick BOOKING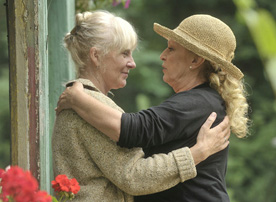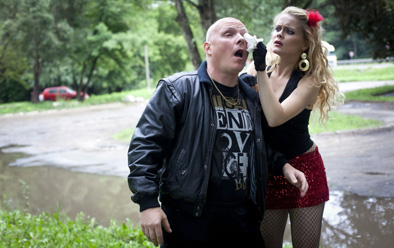 Reżyseria: Jerzy Domaradzki

Scenariusz: Natalia Pryzowicz

Zdjęcia: Zbigniew Wichłacz

Muzyka: Jerzy Satanowski

Producent: Włodzimierz Niderhaus

Obsada: Marian Dziędziel, Andrzej Grabowski, Ewa Wiśniewska
Z pozoru wszystko ich dzieli - pochodzą z odmiennych środowisk, wyznają inne wartości, różni ich nawet doświadczenie życiowe. Witek (Marian Dziędziel) to owdowiały kierowca, który przejechał w życiu tysiące kilometrów, ale nie ujrzał jeszcze nic poza rodzinnym Śląskiem. Barbara (Ewa Wiśniewska), emerytowana nauczycielka muzyki, nie może pozbierać się po utracie bliskiej osoby - znanego malarza, z którym spędziła najpiękniejsze lata swojego życia.