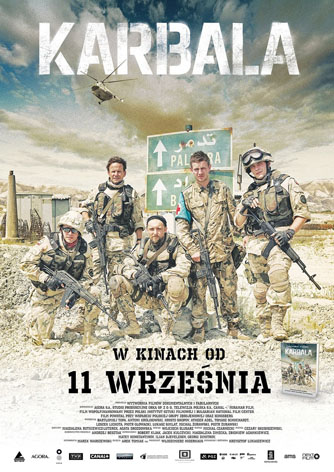 Australian premiere
Director & Screenwriter:
Krzysztof Łukaszewicz

Production:
WFDiF

Producer:
Wlodzimierz Niderhaus

Music:
Cezary Skubiszewski
Cinematography:
Arkadiusz Tomiak
Cast:
Bartlomiej Topa, Antoni
Królikowski, Leszek Lichota,
Tomasz Schuchardt, Michał
Zurawski, Piotr Żurawski,
Hristo Shopov

Genre:
Drama, war

Poland, Bulgaria 2015
Duration: 115 minutes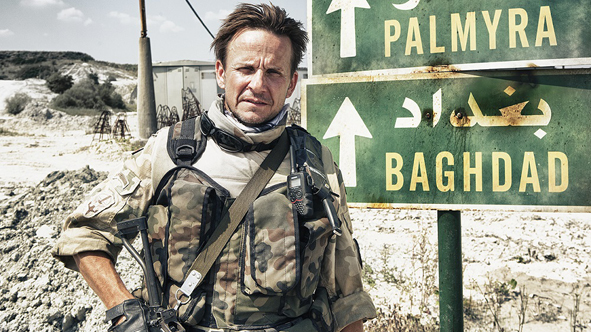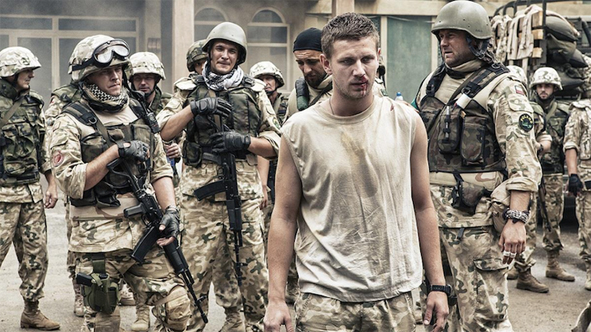 April 2004, Iraq. During the holiday of Ashura, armed squads loyal to Shiite leader Muktada As-Sadr, supported by the Jihad movement, start an uprising in the Polish zone. The US command orders Polish troops to defend 'City Hall,' the headquarters of the local authorities and police loyal to the coalition troops, at all costs.

Defending the town hall are only 40 Poles and 40 Bulgarian soldiers. Facing them are hundreds of the rebels. Muslim extremists shoot assault rifles, grenade launchers and all types of weapons at their disposal. The greatest fear of the European contingent soldiers is running out of ammunition. The battle continues throughout the whole night, the soldiers killing between 80 and 100 rebels. During the battle only one Bulgarian soldier is slightly wounded.

The battle of Karbala during the Jihadist uprising becomes the largest military operation Polish troops have taken part in since the Second World War.

Karbala Finale - music by Cezary Skubiszewski and Lisa Gerrard

After the screening in Melbourne Q&A with film music composer Cezary Skubiszewski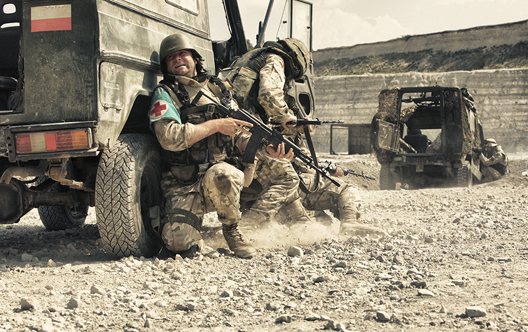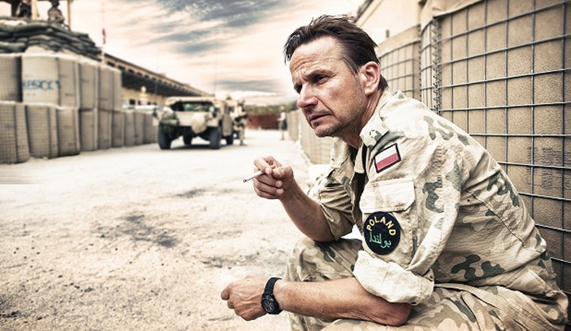 "Karbala" to film wojenny, którego nie powstydziłby się Ridley Scott - pisze Jacek Szczerba w recenzji filmu "Karbala".

To były cztery dni piekła… Irackie miasto Karbala. 2004 rok, środek wojny w Zatoce Perskiej. Zaczyna się ważne muzułmańskie święto Aszura. Bojówki Al-Kaidy i As-Sadry atakują miejscowy ratusz City Hall – siedzibę lojalnych władz i policji, w którym przetrzymywani są też aresztowani terroryści. Ich kolejne wściekłe ataki odpiera osiemdziesięciu polskich i bułgarskich żołnierzy, którzy mają zapasy jedzenia oraz broni jedynie na 24 godziny walk. Tracą kontakt z bazą, nie wiadomo, kiedy dotrze wsparcie. Wystrzelawszy niemal całą amunicję, na racjach głodowych, zabijają ponad stu napastników, nie tracąc ani jednego żołnierza. Wygrywają największą polską bitwę od czasów II wojny światowej.
Po projekcji filmu w Melbourne odbędzie się spotkanie z kompozytorem muzyki do filmu "Karbala" - Cezarym Skubiszewskimn